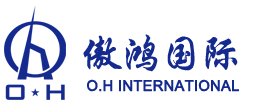 O.H International is a comprehensive logistics company with headquarter in the World Shipping Center (Shanghai). Shanghai O.H International Logistics Co., Ltd. subordinated to it is the booking agent of COSCO SHIPPING, and Shanghai O.H Supply Chain Management Co., Ltd. subordinated to it was established in Shanghai Free Trade Zone, China. Company has set up an office in Cuba, and has a professional team of overseas employees to operate Cuban customs clearance, transportation and agency services. It is the first Chinese company that participates in the inland transportation operations in Cuba with its own vehicles.
Adhering to the business purpose of "shipper first, service first", the company provides the majority of domestic and foreign shippers with shipping services for all kinds of import and export goods by various modes of transportation, such as direct delivery and transit shipment on the sea, seal-rail, sea-land, river-sea, air transportation and intermodal transportation. At the same time, it also accepts business entrusted by the peers, such as booking of space, load plan, customs clearance, commodity inspection, devanning and vanning, forwarder operation, storage, heavy-cargo transportation, charter, marine transportation insurance, etc. With Shanghai Port as the leader and three northeast provinces of China and the inland cities along the Yangtze River as the business coverage, the company integrates the sea transportation, land transportation, air transportation and multimodal transportation to provide a full range of multi-functional global
international container freight forwarding and large-scale EPC project supply chain logistic service. It organically combines its various functions together to meet the demands for the expansion of service fields, participation in market competition and extension of customers' destination ports.
With the advantage of platform resources sharing, the company has successively cooperated with several well-known enterprises, and has become the long-term logistics supplier of Canadian Solar Inc., BYD Auto, Shanghai Electric Group, Shanghai Environmental Protection Group, XCMG Construction, Bao Steel, COMANSA CONSTRUCTION MACHINERY(HANGZHOU) CO., LTD. and other companies, directly participating in the trade logistics links of many enterprises. Since the establishment of the company, it has relied on the support of COSCO Shipping. With abundant market resources, skilled employees, thoughtful service and management team of good professional quality, the company is able to efficiently customize logistics solutions from the needs of customers to provide "humanized" and "specialized" services.
In the coming years, we will sincerely provide first-class services and friendly operate with the majority of domestic and foreign shippers, and work together to create a new era of wonderful shipping.